6 Productivity-Enhancing Tools for Remote Workers
Don't we already have enough of these?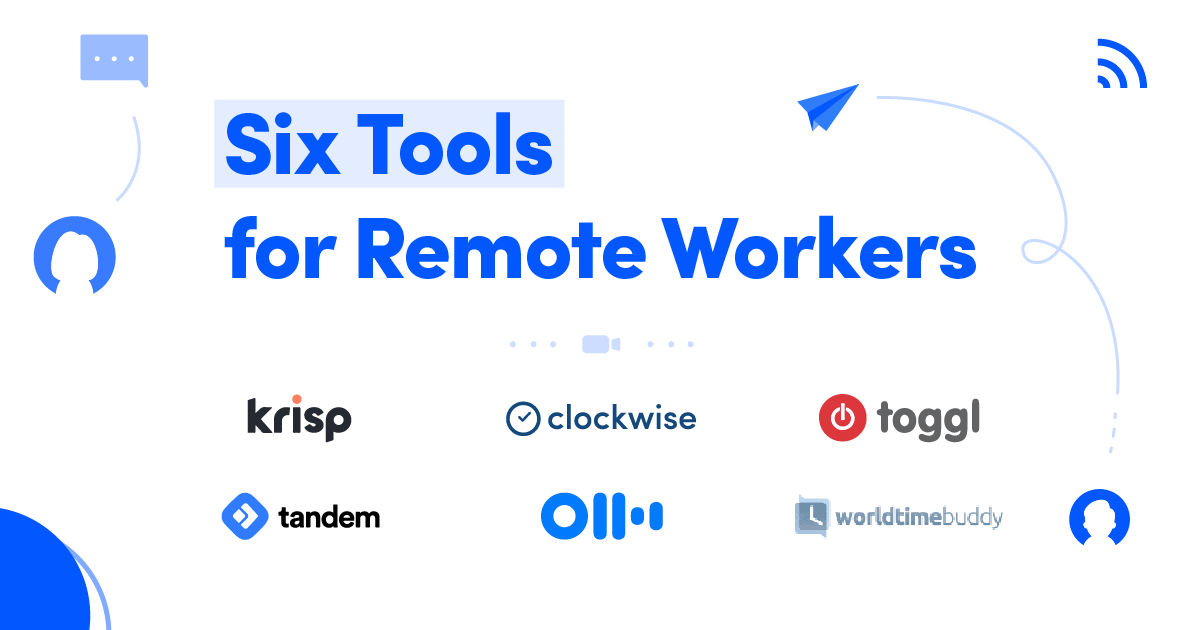 I'll admit - there are many lists of productivity tools. Just too many. And yet another list is here.
Why do we need another list of tools?
Well, what we've found by talking to other remote teams was that many of them were relying on just generic tools such as email, Skype, Slack, and others to get through the day. But that's not enough for remote!
Remote working is nothing like working offline in an office. It requires a different mindset as well as a different working style to be able to produce the same efficiency.
Look, at the end of the day, you don't require any of these tools to be successful as a remote employee.
What matters more is your skills and your competence. Tools are merely an improvement to your experience as a professional. But they sure do help; some tools do solve the unique needs and pain points of a remote employee.
For many of us remote workers, it can be tough to figure out how to manage different time zones, working alone, and more. As a 100% distributed, remotely-working startup, we're constantly looking for better ways to keep our productivity high while making communications flow.
We found six tools that help us get our jobs done. These tools will improve any remotely working professional's productivity instantly.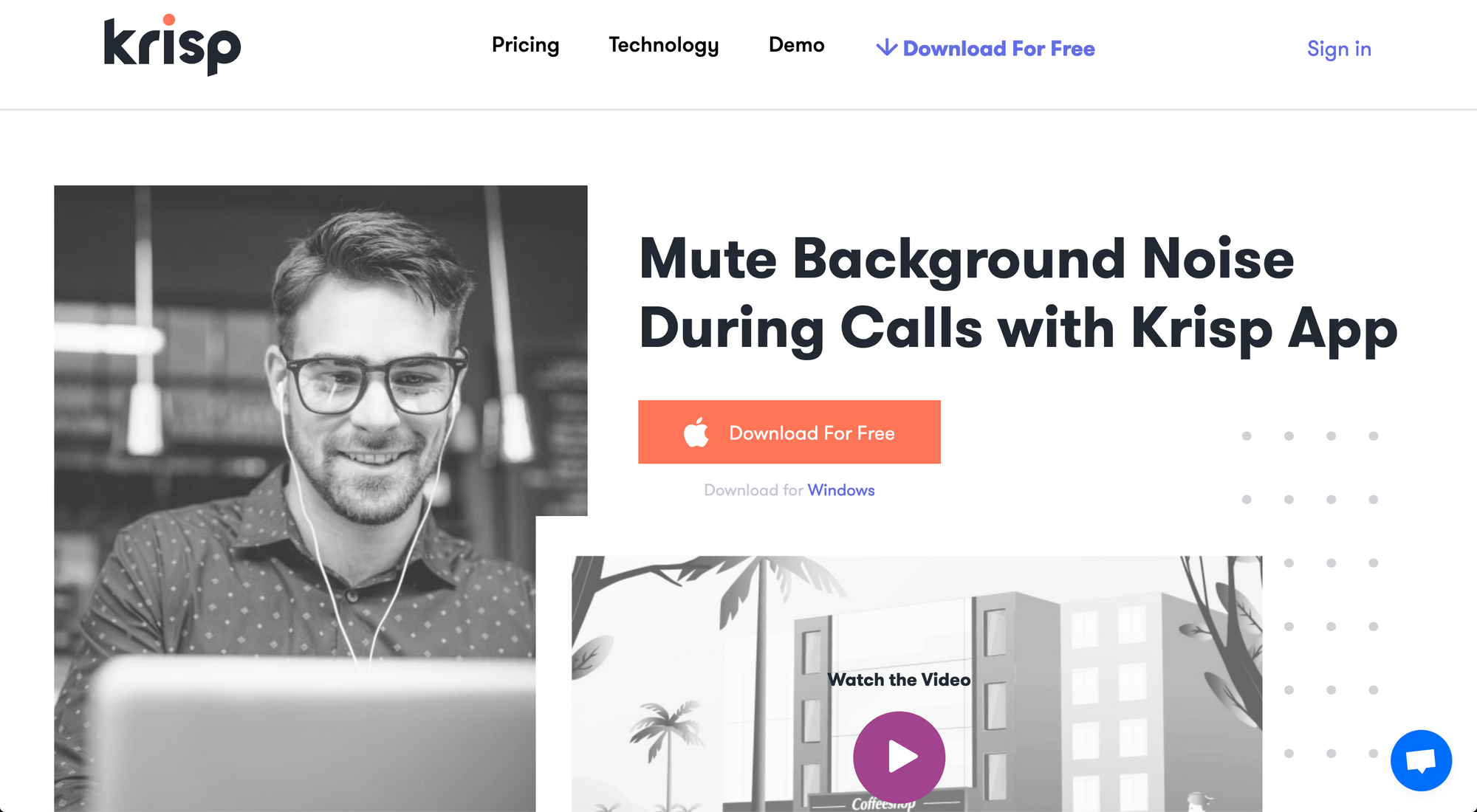 Only remotely working professionals can fully understand the deep pains of having to listen to the background noise when you're on a call/video chat. Only remote workers can fully understand the sorry feelings you have when doing a call/video chat in a coffee shop or airport.
Noise is really, really distracting and disturbing for most remote professionals.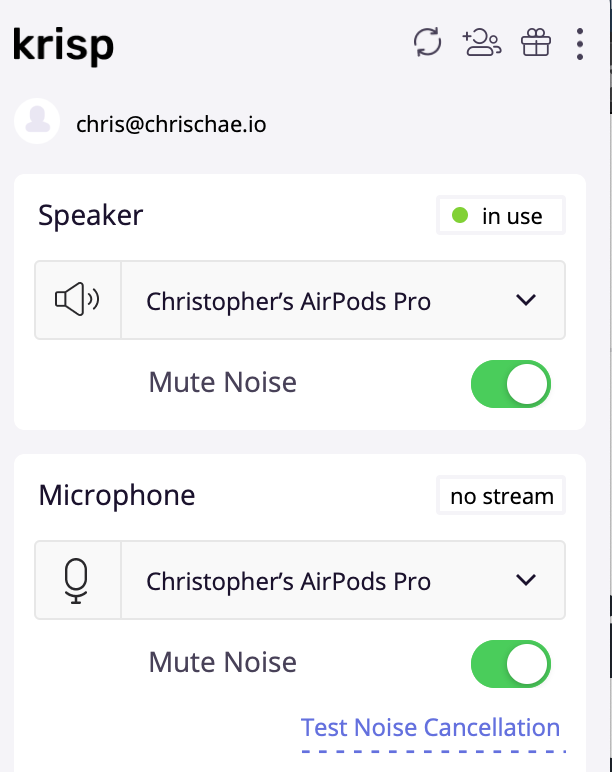 Krisp is a remote worker's dream-come-true app that cancels any background noise during a Zoom, Skype, or Slack meeting. With a click of a button on Krisp, you can mute your dog's barking or yelling from your teammate's kid. You can speak without noise and listen without noise.
Krisp is compatible with most video conference tools such as Skype, Zoom, Slack, and Hangout and can be used for either Mac or Windows. For pricing, it's free to cancel others' background noise. To cancel yours, it's $3.33 per month.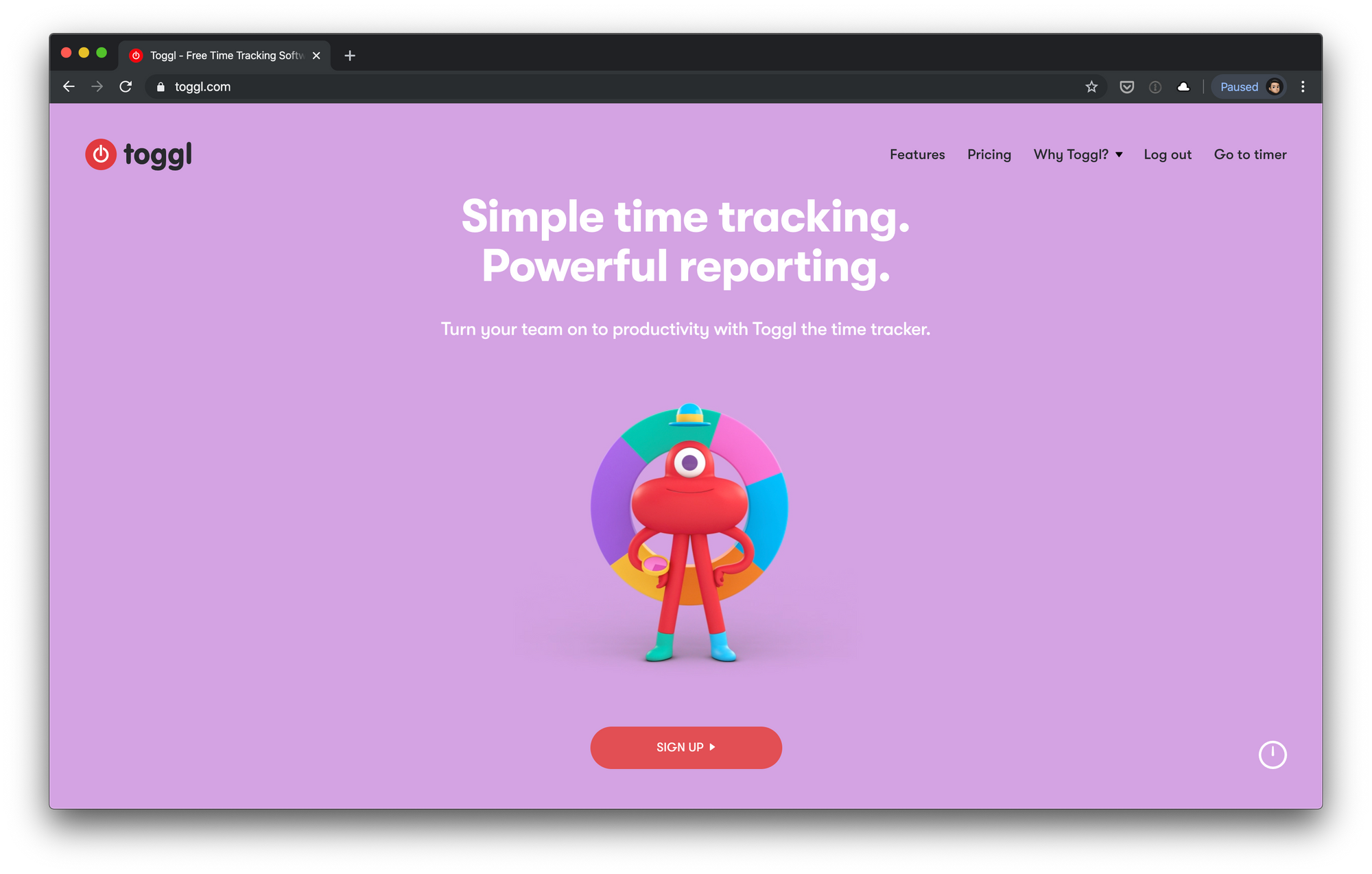 Toggl is a simple time tracking tool for you to track your working hours. With Toggl, you can track how many hours you worked each day and what you worked on.
If you're a freelancer or a contractor that bills by the hour, it's even more important for you to track and manage the number of hours you worked precisely. You can easily manage a dashboard that tracks all of your hours and projects that connect to those hours. To better manage your time, you can also get reports for each week/month's time records and see where you spent your time on.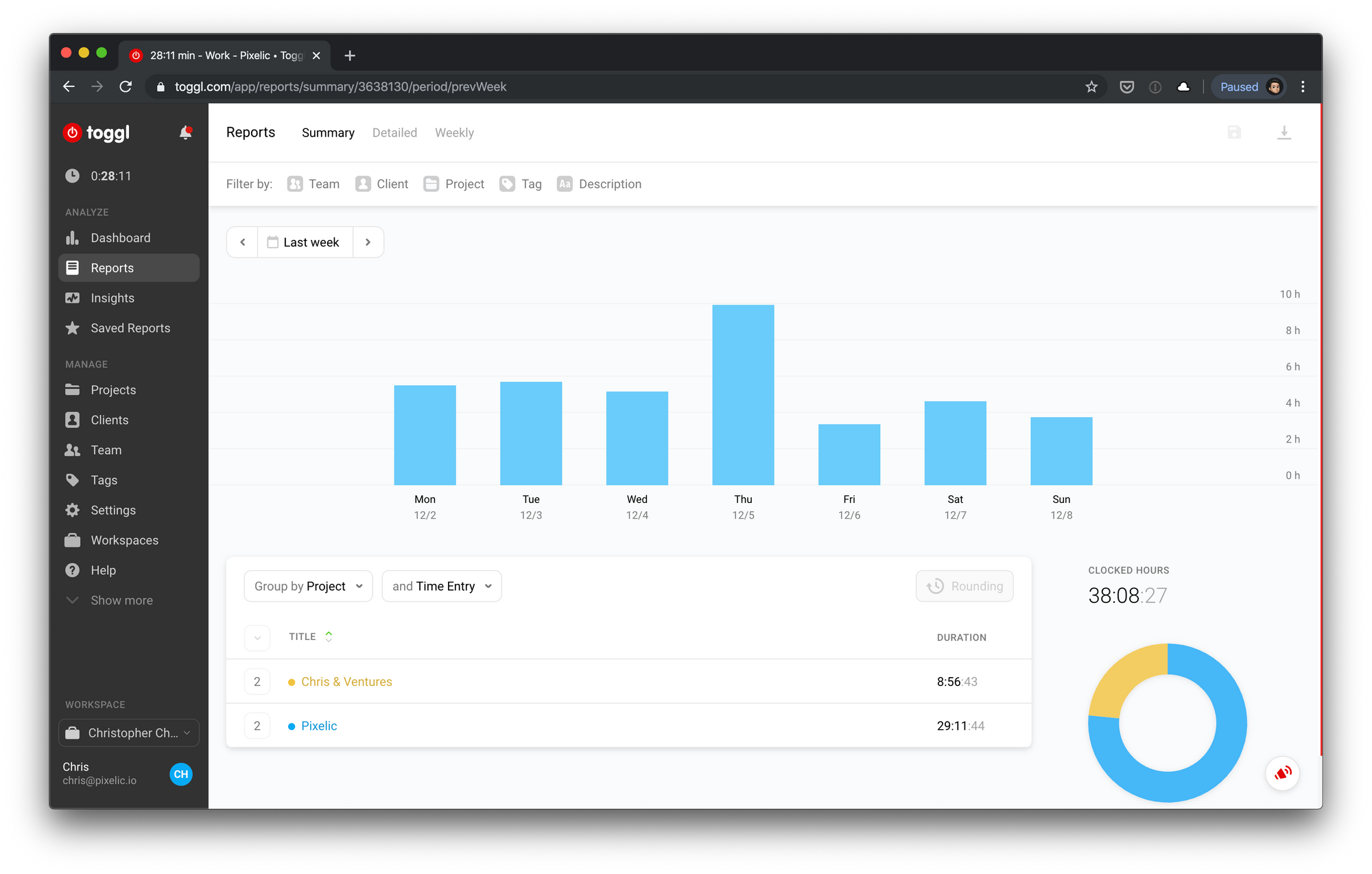 As Jason Fried, founder of Basecamp said, it's not "working fewer hours" you have to worry about; it's the "overworking and burnouts" to be careful of. As passionate, motivated professionals, we tend to work a lot more than usual often.
Due to the nature of remote working environment, you get this feeling to do more because you're evaluated solely based on the work you produce, not the appearance of it.
Shoot for the long-term. It's better to steadily work ~40 hours a week than work 80+ hours a week for the first three months and get burned out. One way to run a marathon is to track and record your working hours.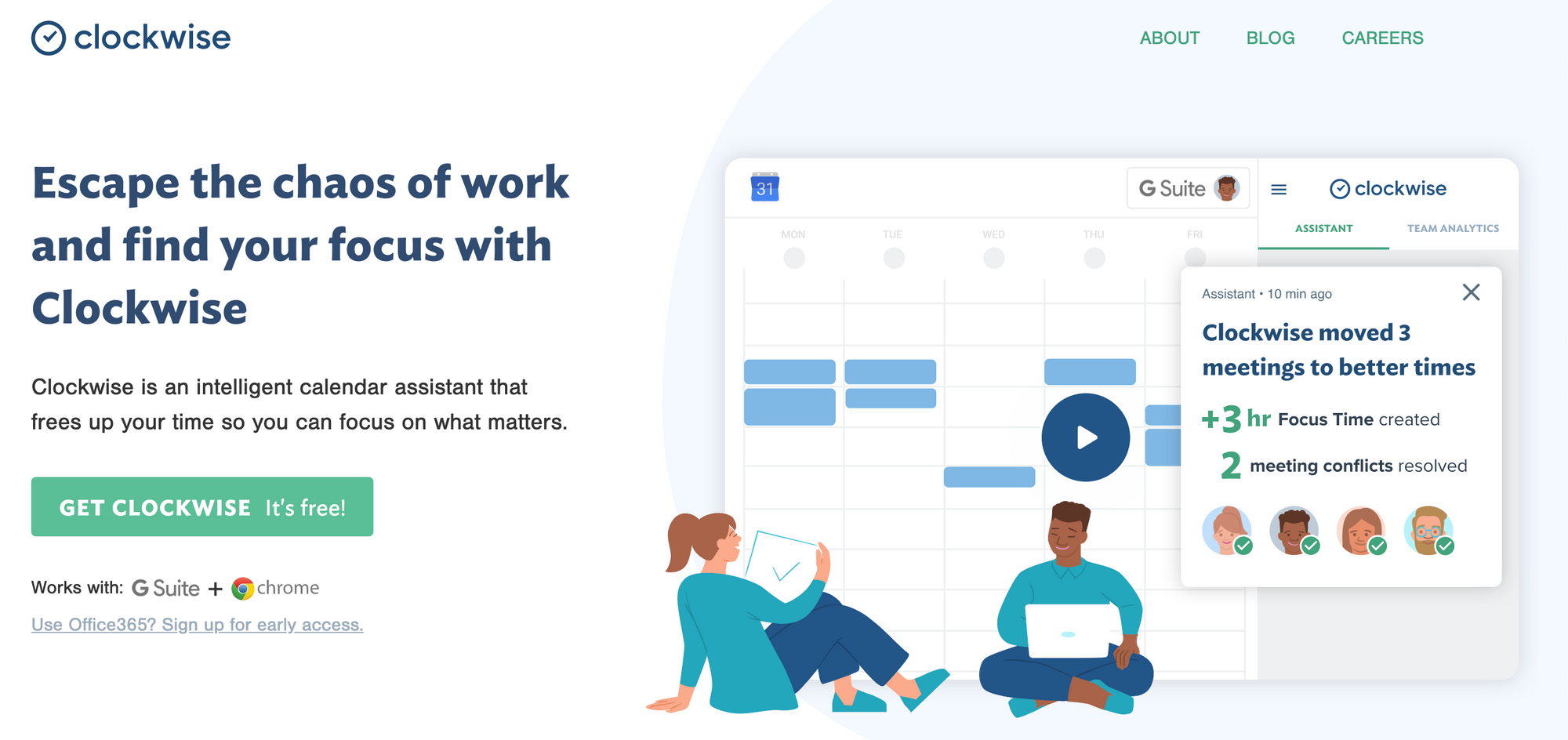 We've recommended this tool before. Still, we're excited to introduce again: Clockwise is a smart time management tool that works with Google Calendar to automatically reschedule meetings to be next to each other so you could use the rest of your day on the more important stuff. Most importantly, Clockwise is free!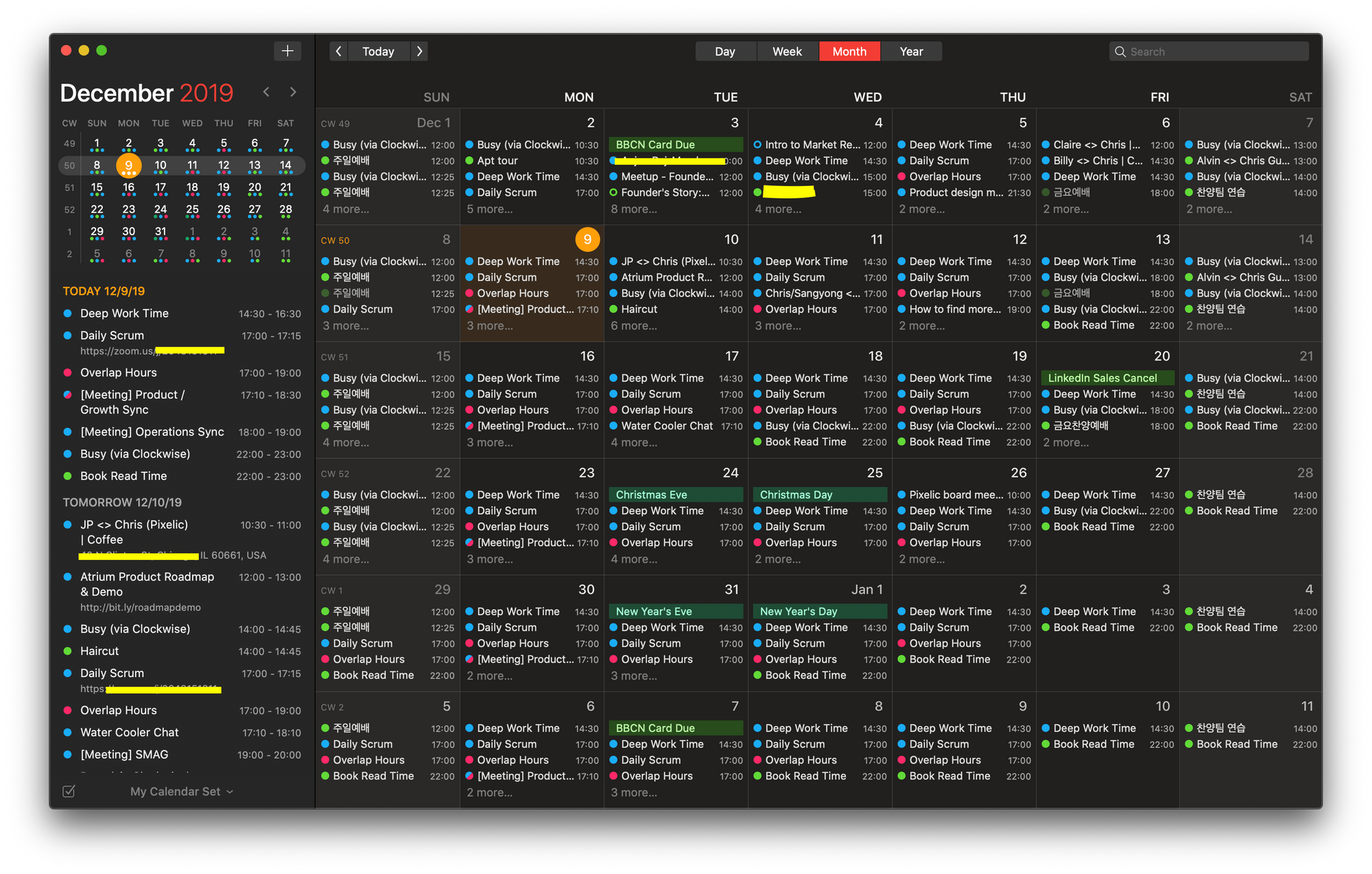 Clockwise is a chrome extension tool that integrates with Slack so you could display your current status on Slack and view others' statuses (if they are on Clockwise).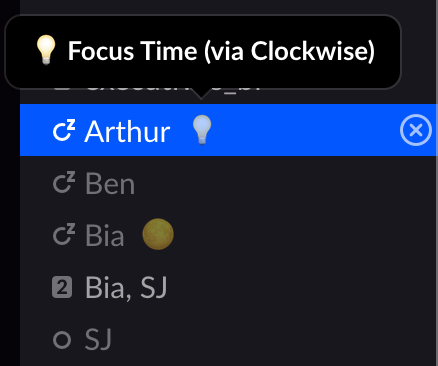 One thing we love about Clockwise is the ability to sync with the personal calendar. If you have a personal schedule, Clockwise blocks that time off for you on your work calendar.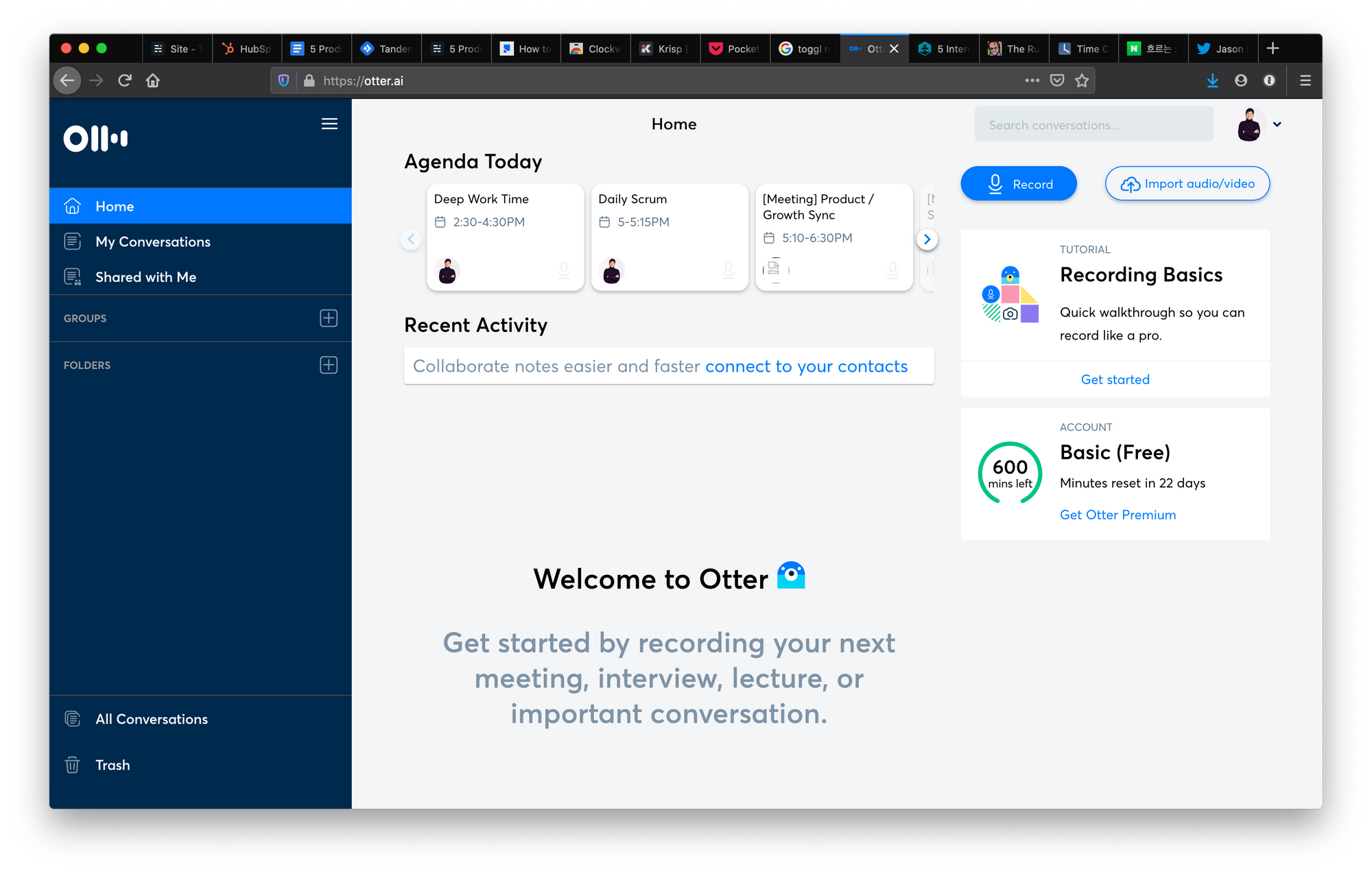 Documentation is essential, but it's something we're all guilty of not doing as much as we should be doing. Otter lets you unload some of that guilt. With Otter, you can record and transcribe meetings automatically. Otter integrates seamlessly with Zoom so you could sit back and focus on the conversation while Otter records and transcribes everything automatically. Otter offers up to 600 minutes of free recording time.
Is your team in multiple time zones?
Many remote-based teams are, and we're one of them. Our teammates are located in both North America and Asia. We've been searching for many time zone tools that will help us know which time zone is our team is in at each given time, and we weren't completely satisfied until we found World Time Buddy.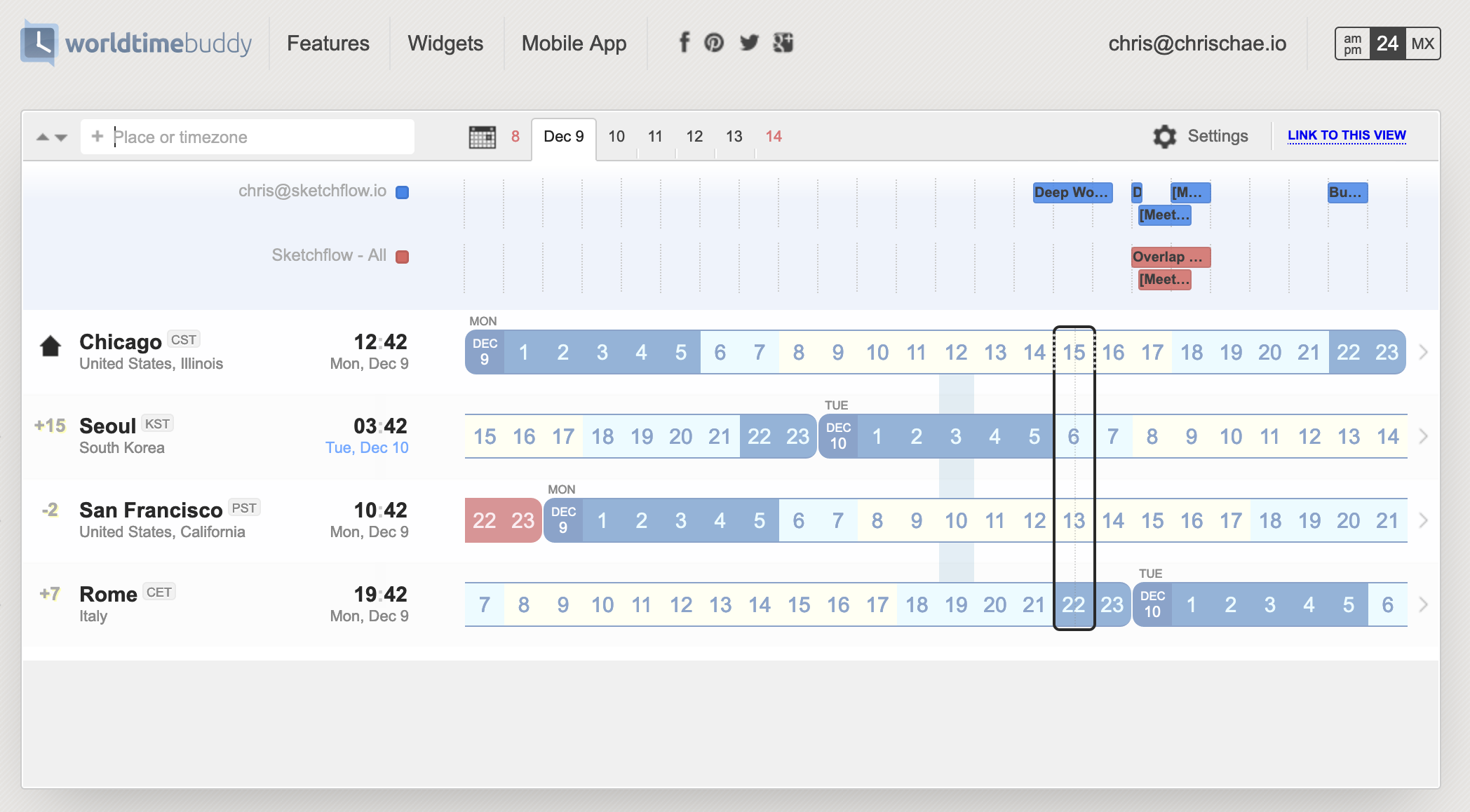 World Time Buddy is the only tool that offers the intuitive horizontal bar UI. This UI allows you to see clearly which times others are in for the meeting you are trying to schedule. While the site is a bit outdated in terms of appearances, World Time Buddy is simply the only tool that lets you schedule meetings across different time zones without hassle.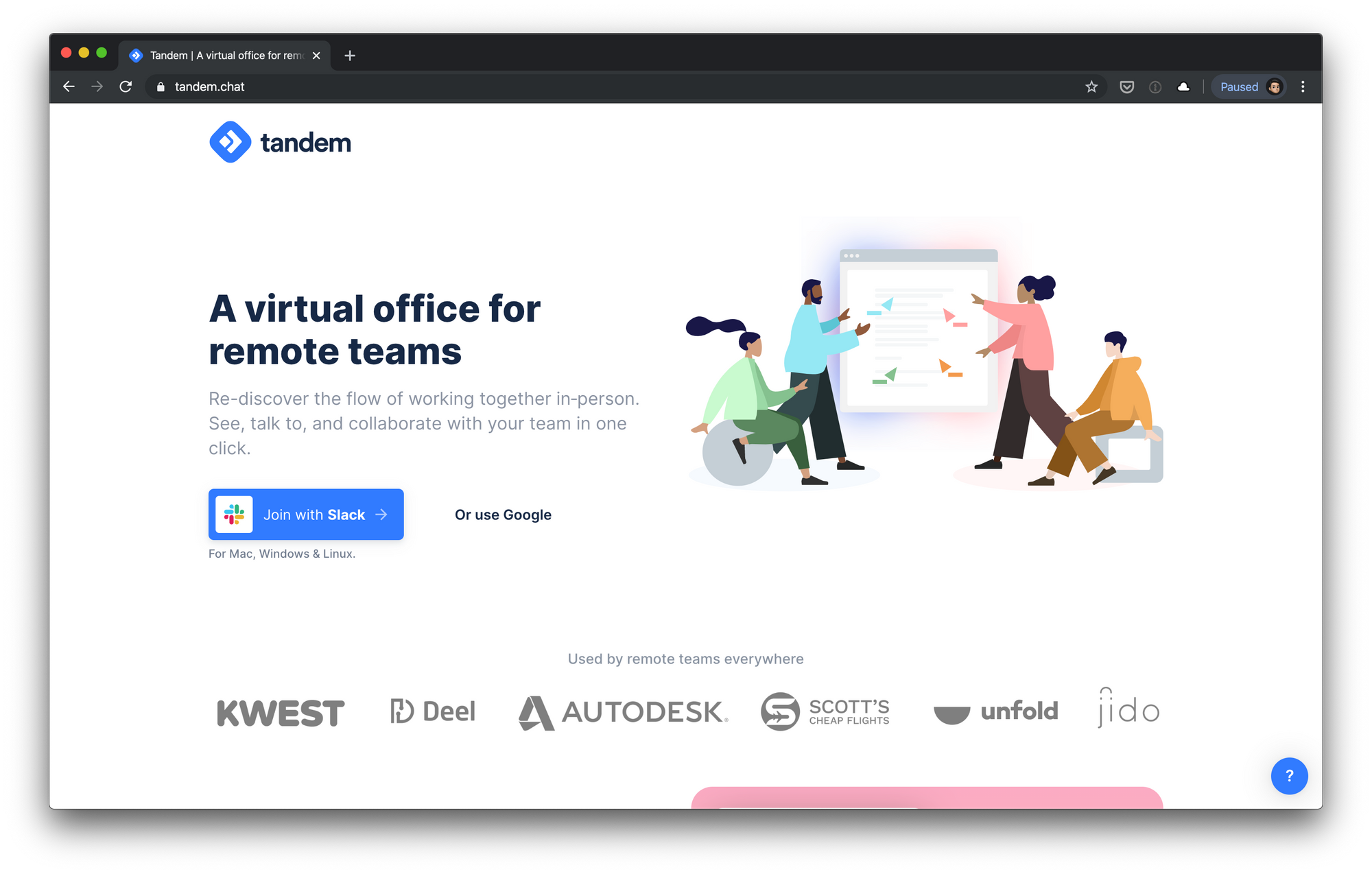 Tandem is a relatively new tool, and we're only beginning to try out for ourselves as well. It's a virtual office for remote teams; it creates a sense of working together as a team. It integrates with most tools you would use (e.g., Asana, Notion, Trello, Slack, etc.), so you could quickly collaborate with your teammates while viewing the tool.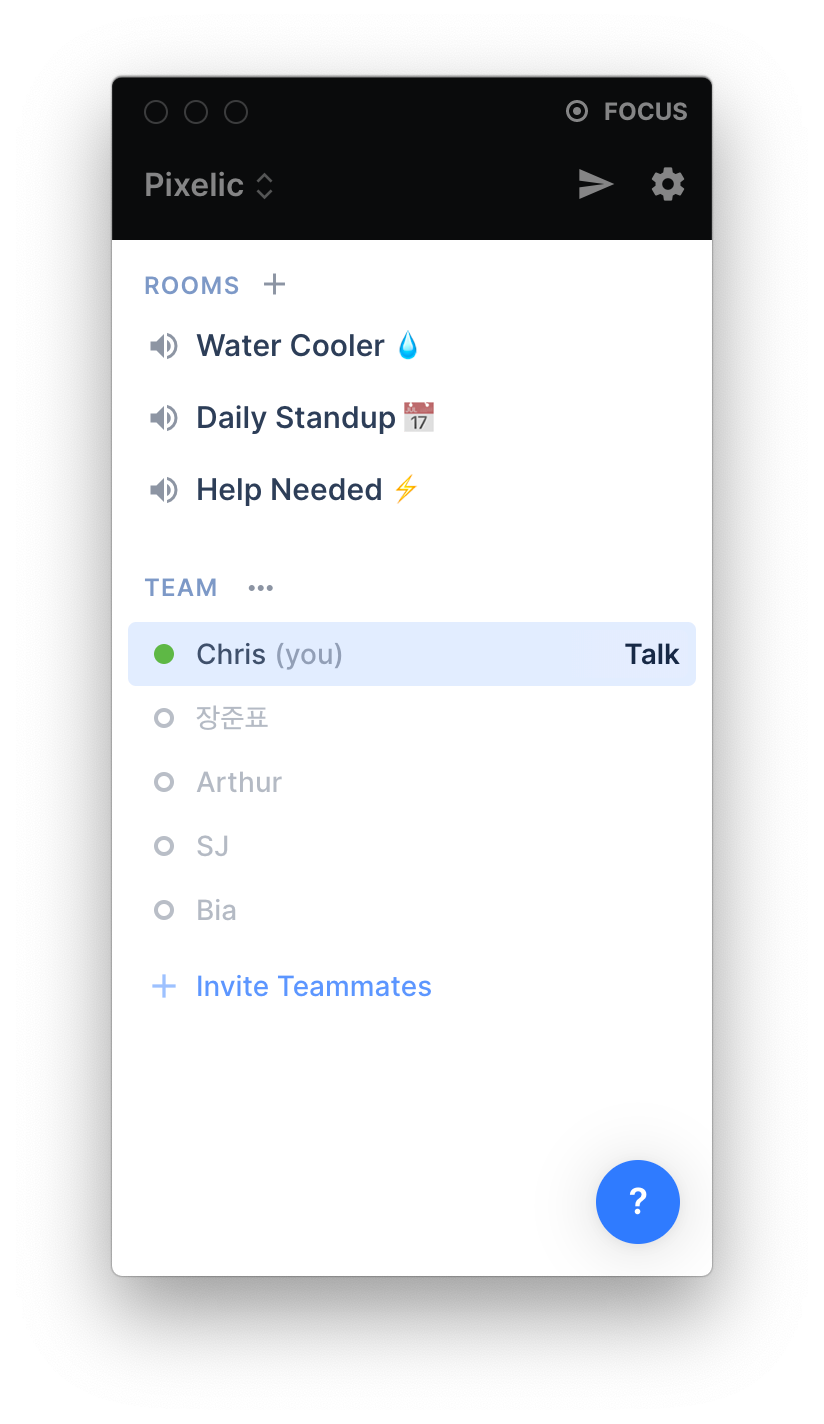 A neat feature of Tandem is the concept of conversation rooms. One downside to a remote environment is the risk of being siloed. Tandem lets you create chat rooms, and you can pull people into the room for a quick coffee chat. Tandem is a free tool.
Going Forward
As a remote startup, we'll surely be adding new tools to this list. For those updates, stay tuned by subscribing to our blog here!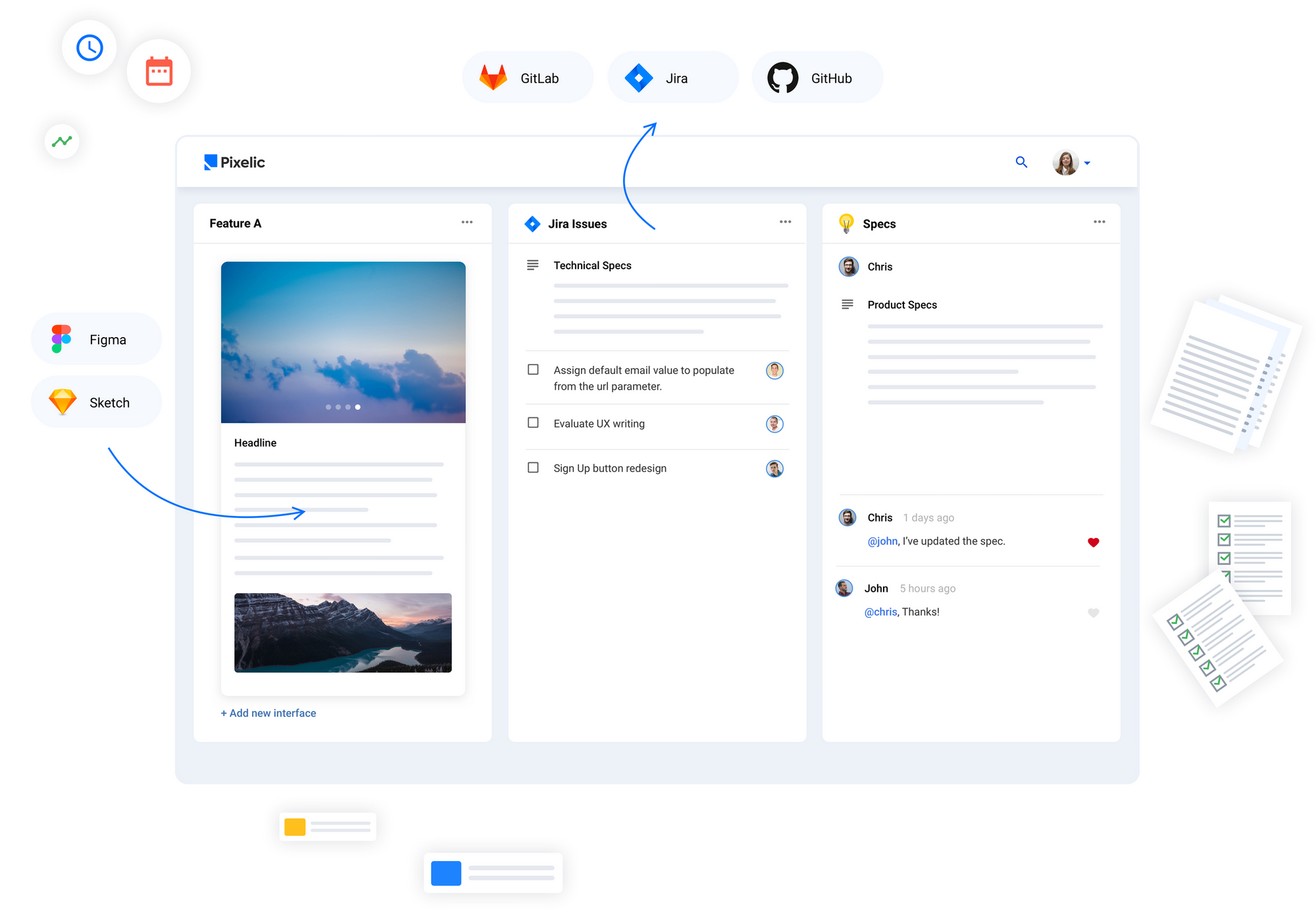 We didn't include our own tool because it's a tool dedicated to software product teams to centralize communication and documentation (and a little biased ;)). But if you're specifically looking for a solution to manage your product team(s) better, check us out!