Hyperlog #3: Less software, more value
It's important to think about what your product doesn't do as much as what it does. This week have a small but very helpful improvements to Hyperinbox.
Product Changelog
We have small but helpful fixes and improvements to the product.
Keyboard shortcuts (more to come)
Hit s and then hit 1, 2, 3, or 4 to choose a snooze option. You can close the dropdown menu by hitting ESC.
Hit Enter to focus on comment. Hit ESC to blur.
Other improvements and fixes
We added pagination to archived items in your inbox. You can load more items too.
We updated our notification logic. We now notify when my comments get a reaction and when I get added/removed as a Follower.
We added specific pages for each integration in our web dashboard portal (https://dashboard.hyperinbox.app).
Focusing on Unified Inbox
We're making a few important changes to our product pretty soon, as listed below. If you feel/think otherwise, please let us know, and we can chat.
Hyperinbox has many use cases, so we had to decide which use case to double down on. After several interviews and internal discussions, we're now focusing on the unified inbox feature.
Hyperinbox is now a personal, standalone app that lets you receive notifications from various tools – Figma, Github, Gitlab, Bitbucket and coming soon: Slack.
Below is the list of changes in detail:
Hyperinbox will be a personal productivity app, 100% focused on crafting the best possible personal user experience.
Teams will go away. You'll have a personal workspace instead.
Other members in your current workspace will be in their unique workspaces too.
Any integrations that YOU connected will follow your workspace.
You will not be able to invite other members to your workspace.
This change will be live no later than March 8th, 2021.
Let me know if you have any questions, comments, or feedback – especially if you think otherwise, that you want to use Hyperinbox as a team (we will add team plans in the future regardless).
What We're Reading
We're fans of the Basecamp team and their new product HEY. HEY recently launched a nice feature called HEY World, which lets HEY users publish newsletters directly from their HEY app. Jason and DHH, the two owners of Basecamp are testing with their own thoughts. Last week, DHH's take on building "less software" stood out to us.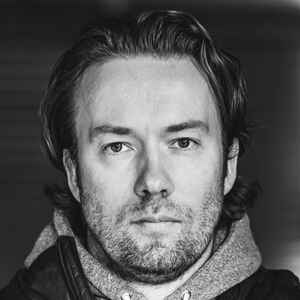 It's important to think about what your product doesn't do as much as what it does. Complexity often kills products; you just can't satisfy everyone with one tool. So focus is key. This is also why we're making the changes mentioned above to Hyperinbox.
Less is more, especially when it comes to software.
Sign up for our waitlist!
If you haven't signed up for our waitlist already, sign up today so you can be notified when we're ready for a public launch. If you're excited about our tool, you can also reach out to us for early private beta access. We're looking for genuine feedback ;)